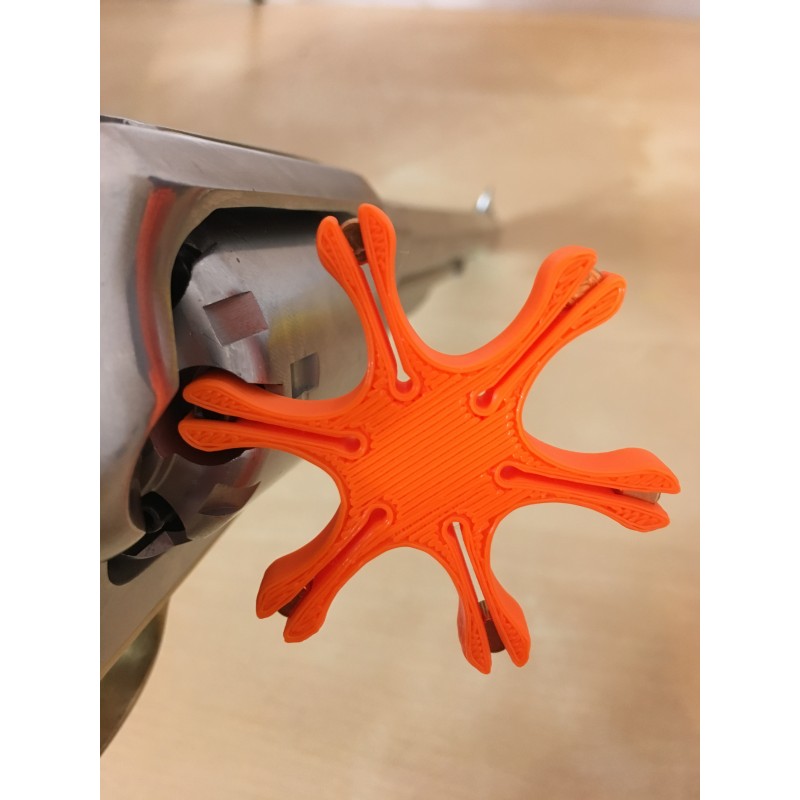  
Percussion cap holder (installer)
Percussion cap holder (installer)

Validated by competitors.

You are notified when the parcel is shipped.

Money back guarantee 14 days.
1 Percussion cap holder (installer).
Suitable for
black powder (muzzle loaders)

revolvers, pistols and rifles using RWS 1075, 1075 plus, CCI #11 or Sellier Bellot 4.0 primers.
How to use:
- Insert the primers at the end of the star (pinched or not according to your preferences)
- Place the branch of the cap holder in front of the nipple, push in the primer by pressing and remove the cap holder by sliding it outward. The branch moves away: the cap stays on the nipple
- repeat the operation for the other chimneys  
Convenient:
- your primers are ready for use and easily engage on the nipples.
- you avoid handling small objects during shooting (greasy fingers, and/or large and/or numb by the cold, etc.).
Security:
- when firing, leave the cap holder flipped to avoid accidental firing.  
Color:
- Color may vary. If you have a color preference, please, let me know as soon as your order is placed. If possible, I will try to satisfy your wish.  
Composition:
Made of PLA (biodegradable)



Credits:
Percussion Cap Holder (Installer) by rossfree is licensed under the Creative Commons - Attribution license.