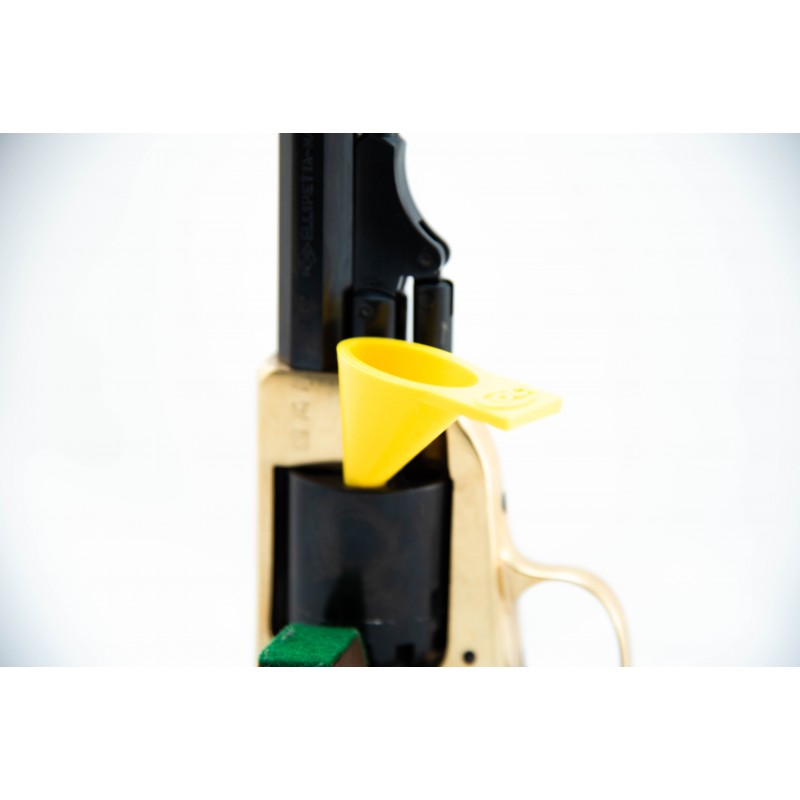  
Funnel for Black Powder Revolver
Funnel for Black Powder Revolver.
Customizable.
Caliber 36 or 44.

Validated by competitors.

You are notified when the parcel is shipped.

Money back guarantee 14 days.
Funnel specially designed for the competition.
It allows to fill the weapon, barrel on the weapon, conform to the MLAIC rules.
The shape of the funnel makes it easy to insert, even when the rotation of the barrel is blocked by the loading lever.
Customizable.
Available in 36 or 44 caliber.
Colors may vary.