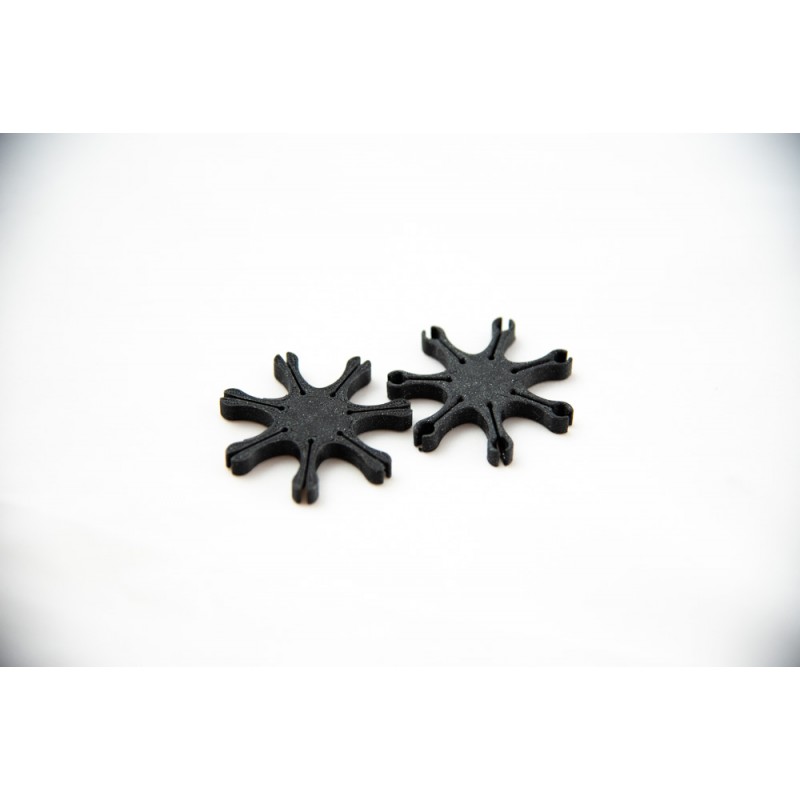  
Special match. 2 cap holders with 7 branches.
2 cap holders with 7 branches + adapted "Flower box".
Validated by sport shooters.
You are notified when the parcel is shipped.
Money back guarantee 14 days.
2 cap holders with 7 branches.

(Floiwer box, weapons and primers are not included in the ad)
Suitable for black powder revolvers as well as pistols (Pietta, Pedersoli, Uberti ...) and rifles using RWS 1075, RWS 1075+, Scellier Bellot 4.0 or CCI No. 11 primers.  
Designed for match.
With these 2 stars, your 14 primers are already ready for the match: 13 matches + 1 shot of flambé.
The primers can be prepared quietly before the match and stored in the adapted flower box (not included) for more security.
On the firing point, flip your stars to avoid untimely lightings.
Minimized volume, practicality and safety maximized.
Colors may vary.
Credits.
The 7 branches cap holder is a Galt Sons adaptation of Percussion Cap Holder (Installer) by rossfree under Creative Commons - Attribution license.
You might also like