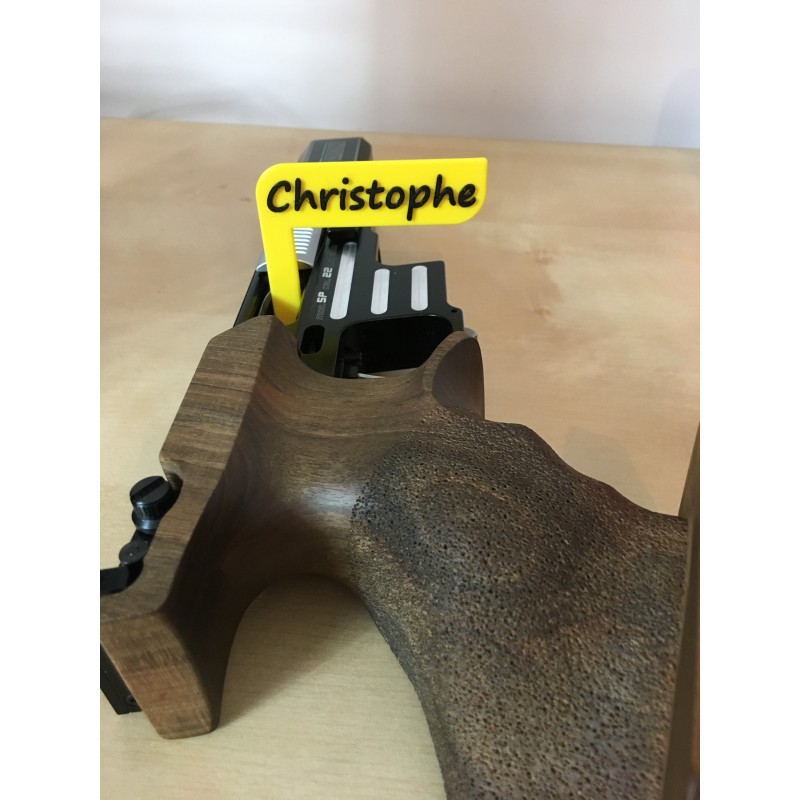  
Custom Safety Flag
Customize your safety flag.
Make other shooters jealous!  
Validated by sport shooters.
You are notified when the parcel is shipped.
Money back guarantee 14 days.
This custom security flag exists in two versions:
- 22 LR
- 9mm.  
Just after your order, thank you for:
- tell me your name (or other marking that is not 100 meters long :-))
- tell me if you want it in 9mm or 22LR version.
- give me the color of the body of the flag (yellow or orange)
- give me the color of the printing of the customization (yellow, orange or black)
In return, I will make you two or three proposals. The customization will be launched after your validation.  
Note: the length of the nipple is 22mm by default for the 22LR. But it is possible to shorten it (especially for Match Gun guns).
Remember to tell me if there is this type of need.
In the photos, a safety flag for Match Gun MG2 pistol.  
Only the security flag is sold. The weapons presented here are of course not for sale but serve to show the safety flag mounted.
Warning: Mount the safety flag right in the center of the barrel, without forcing.  
Made of PLA.