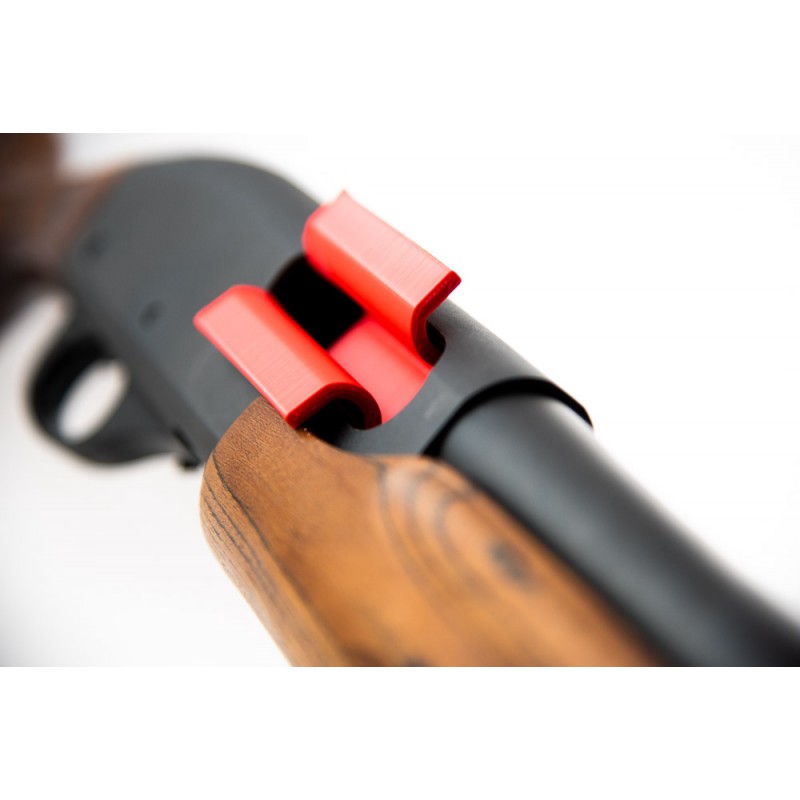  
Safety Plug for 12 Gauge
Safety plug for 12-gauge semi-automatic or pump action shotgun.
This safety flag fits into the rifle ejection window and keeps the breech open.

Visible, secure and elegant.
Robust design.  
The weapons presented here are of course not for sale but are used to show the mounted safety plug.
Validated by sport shooters.
You are notified when the parcel is shipped.
Money back guarantee 14 days.