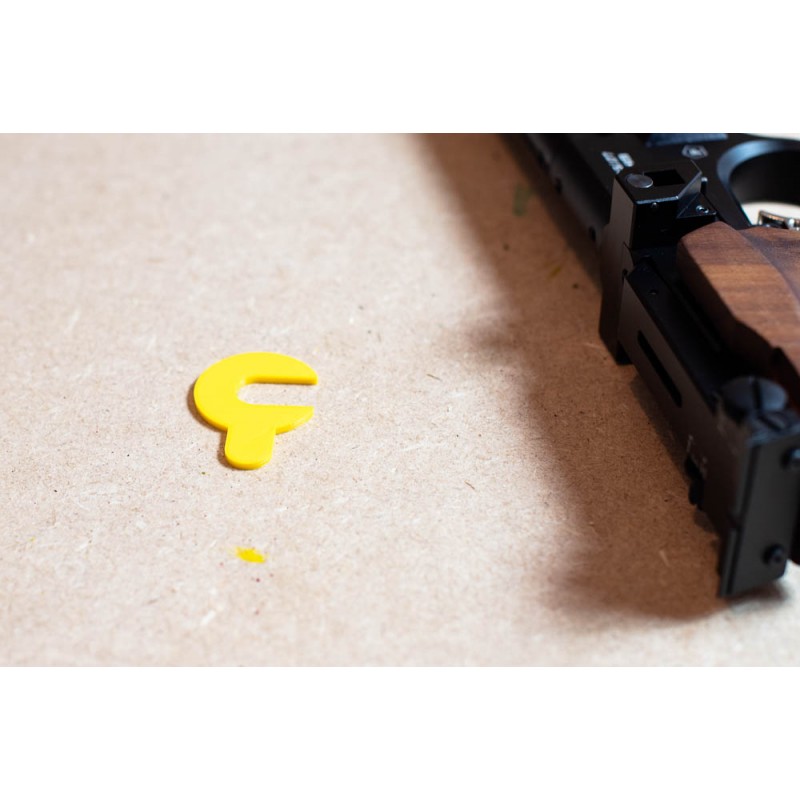  
Ring for air gun
Validated by sport shooters.
You are notified when the parcel is shipped.
Money back guarantee 14 days.
Ring for air gun
Keeps the air tank properly screwed to the gun and stable while releasing the air pressure on the tank.
Designed for storage of the weapon after shooting.

Dimensions:
- inner diameter: 11 mm
- outer diameter: 30 mm

Suitable for :
- Steyr LP50
- Steyr LP10
- Steyr LP5
- Steyr LP2
- Pardini K10
- Pardini K2

To date untested for other weapons.

Color may vary.
Only the ring is sold. The weapons are not sold.
You might also like