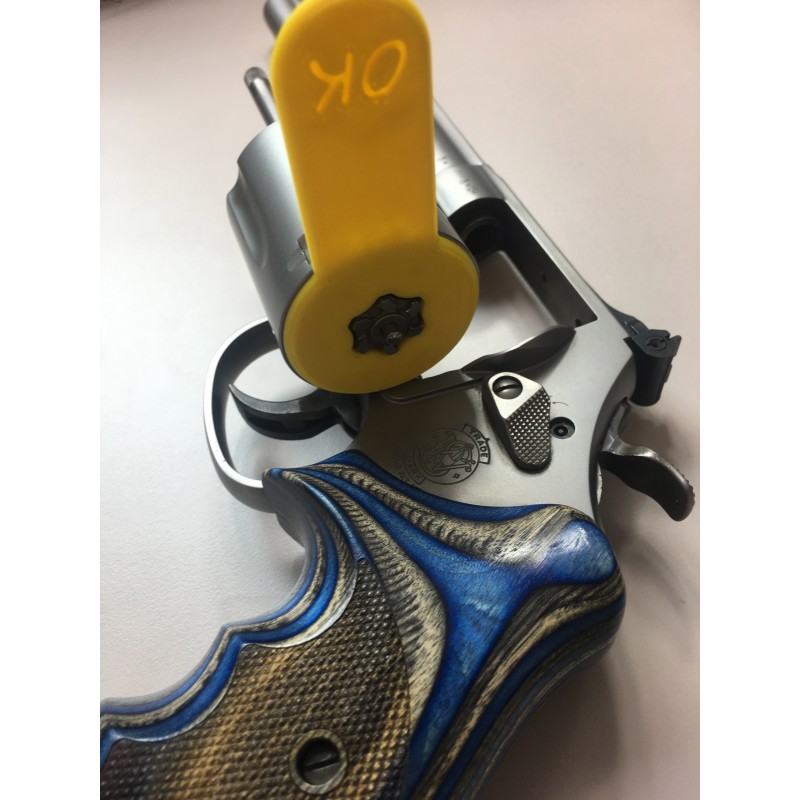  
Smith & Wesson 686 : Safety Flag
Safety flag custom made for 686 Smith & Wesson.

Validated by competitors.

You are notified when the parcel is shipped.

Money back guarantee 14 days.
Safety flag, custom made for the Smith & Wesson 686  (357 Magnum, 6 shots).
Also suitable for the Colt Python and the Rhino Chiappa.
Important note : I can not guarantee anything for the other models.
Essential for safety, this safety flag fits into the barrel chambers and prohibits its closure.
The weapons presented here are of course not for sale but serve to show the safety flag mounted in the S&W revolver.
Made of PLA.
The color may vary.