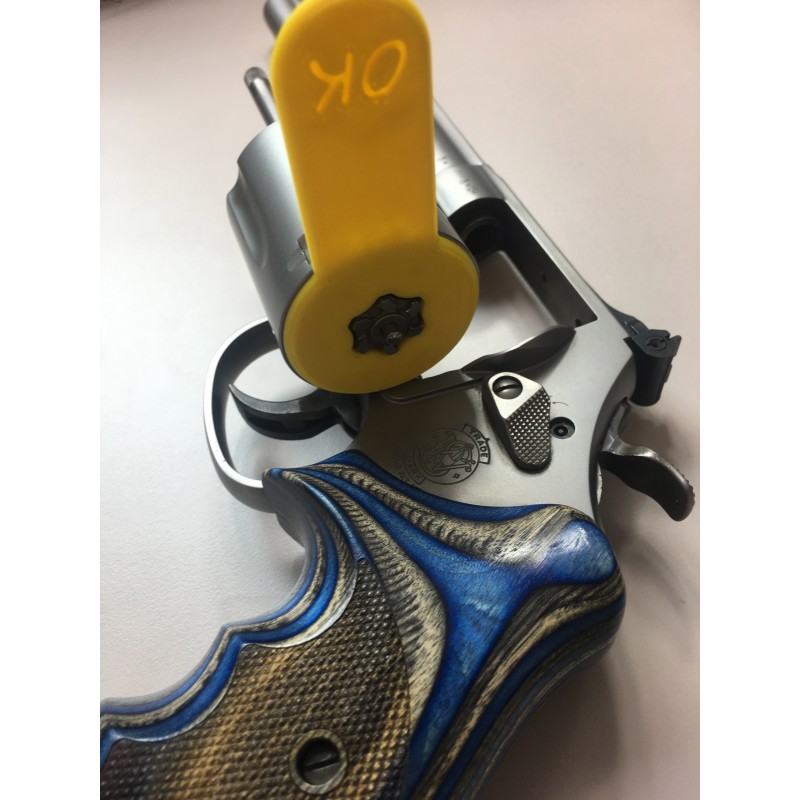  
Smith & Wesson 686 : Safety Flag
Safety flag custom made for 686 Smith & Wesson.
Validated by sport shooters.
You are notified when the parcel is shipped.
Money back guarantee 14 days.
Safety flag, custom made for the Smith & Wesson 686  (357 Magnum, 6 shots).
Also suitable for the Colt Python and the Rhino Chiappa.
Important note : I can not guarantee anything for the other models.
Essential for safety, this safety flag fits into the barrel chambers.
Exists in 2 thicknesses :
- 1 mm : permits de cylinder closure ;
- 2 mm : prohibits the cylinder closure.
The weapons presented here are of course not for sale but serve to show the safety flag mounted in the S&W revolver.
Made of PLA.
The color may vary.